Welcome to Clear Title, LLC – An Independent Company
We believe in providing clients with exceptional service for the sale or purchase of their home. Whether you are buying or selling land, a "fixer-upper" or a mansion, our services are designed to make this process as stress-free as possible while ensuring that no corners are cut. We are an independent company; meaning that we are not owned by a lender or big real estate brokerage. We value all of the agents, lenders, and other service providers who – like us – strive to provide exceptional service to all clients. This industry is not about the quantity of settlements, but the quality of service.
Our mission is simple: We want to be the best title company in Maryland. The goals we set to achieve that are to remain client-focused and detail oriented. The exceptional quality of our service, rather than mere volume, is how we will achieve our mission.
Meet Our Team
Clear Title was formed to provide exceptional service to all clients – purchases, sales, and refinances of both residential and commercial real estate. Our level of service extends to all parties involved in the transaction; clients, agents, lenders, homeowner's associations, etc.
Services
Clear Title provides residential and commercial real estate settlement services for buyers/investors and sellers for the entire state of Maryland
Contact
Nullam fringilla tristique elit id varius. Nulla lacinia quam nec venenatis dignissim. Vivamus volutpat tempus semper. Cras feugiat mi sit amet risus consectetur.
Get your instant title quotes
Get your instant title quotes, net sheets and pre-HUDs with our state of the art desktop and mobile web-app.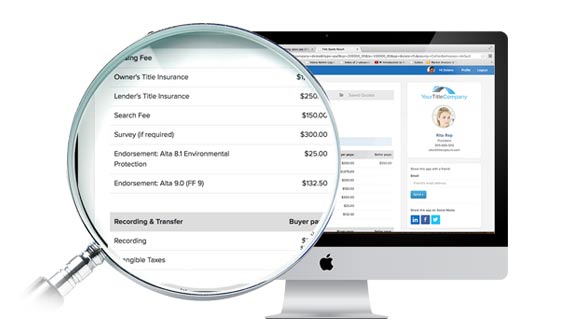 "Clear Title MD provides me quality title services that I am proud to refer to all of my clients. The personal touch, attention to detail and sense of pride that Jeremy and MIchele take is not always found in the industry. Clear Title MD gets things done on time and are also available to be a resource or provide legal advice. Jeremy is one of the most reasonable, professional and helpful attorneys around. Thank you Clear Title for helping support my business."
"was glad to work with Jeremy and Michele from the moment the doors open. Jeremy's humor frequently diffuses any tensions. His authority and knowledge is respected by my clients, and he is quick to reply to messages. Michele is Processor "extraordinaire", with incredible efficiency. I know that my files are handled properly for a smooth closing when I request Clear Title."
"Jeremy and Michele are quick to respond to inquiries and a pleasure to work with! Jeremy's sense of humor helps make potentially awkward situations not so awkward."
"This amazing title company gives you the personal hands on service vital in today's real estate community while limitless in their broad range of knowledge and efforts to provide a smooth and timely transaction every time. Our Team services a large area and chooses Clear Title as they are willing to accomade remote settlements . There is a comfort level knowing there is always an attorney available to address questions or concerns of clients or realtors."
"I have been using Clear Title since they opened their doors and the type of service I receive from them has always exceeded my expectations. Their response time to issues are always within a short period, and go above beyond any other Title company I have used. Processing the contract is simple through their system and when it comes down to sitting at a settlement table, there has never been any hiccups during the process and if there is, they are met head on and addressed immediately. Jeremy and Michele make it enjoyable and light for my buyers and sellers during a very stressful situation of purchasing and selling a home. I would recommend anyone to use their services due to the high level of Client service they provide!!"
"Jeremy & Michele and Clear Title are the best in the business! We send all of our clients to Clear Title for top notch service because we know they can be trusted and will work hard for us. Highly recommended!"